Student Information Systems (SIS) provides students with information regarding their contact information, enrollment, demographics, grades, and online resources. Students' parents receive an access ID, which they can use to create an account on the parent portal to view their student's profile.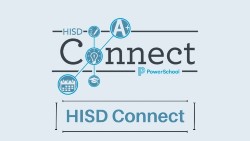 As part of HISD Connect, a board's mission is to provide a rigorous education for all students so they will graduate with the skills and knowledge they need to succeed. All children deserve to grow up in a secure and nurturing environment where they can thrive and find their true potential. Some of the most frequently asked questions at HISD are given below. 
Frequently Asked Questions 
What is the Personal Graduation Plan (PGP)?
In a personal graduation plan, teachers and counselors assist students with graduation requirements and their post-high school plans. It is necessary to document grades, assessments, and other requirements in a law review. 
In addition to graduation, do my students have any other options?
Students in Texas who complete 12 credits may proceed to the 22-credit HISD or TEA foundation plan, which is the basic requirement for a high school diploma. Further information is available in our district's school guidelines chapter 10 under graduation requirements.
What information should PGPs contain?
Prior to the end of the 9th-grade year, the PGP should include the following: student demographic information, the date the plan was initiated, the type of graduation plan, an endorsement, a coherent sequence of courses for all four years, student signature, parent signature, and counselor signature.
What is PGP and how can I access my child's?
You can access your child's PGP at any time on the HISD Connect Parent Portal.