With HISD Connect by PowerSchool, the district's Student Information System (SIS), students can access information about their contact, enrollment, demographics, and grades. Every parent of a student is given an access ID, which enables them to create an account for accessing their student's profile through the parent portal.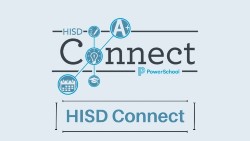 As part of HISD Connect, a board's mission is to provide a rigorous education for all students so they will graduate with the skills and knowledge they need to succeed. All children deserve to grow up in a secure and nurturing environment where they can thrive and find their true potential. Some of the most frequently asked questions at HISD are given below. One can reset the password at HISD Connect if they have forgotten the password or username by following the below guide.
Reset Credentials 
You can reset your password at HISD Connect or, if you have been provided a username and are setting your password for the first time, you can do so at the official forget password/username section at https://www.houstonisd.org/.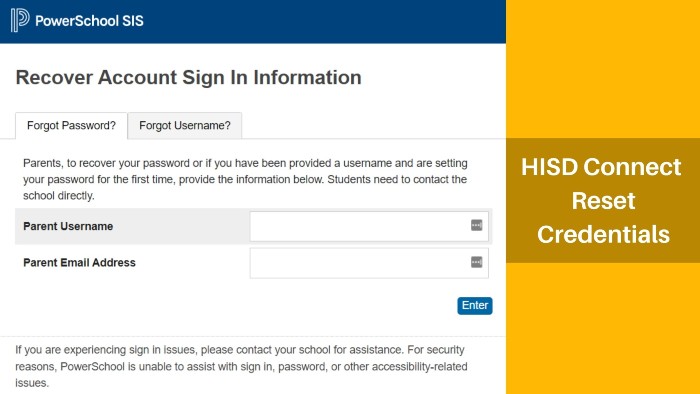 Provide username
Parent E-mail Address
To reset the Username at HISD Connect, provide the Parent Email Address.
( If you are experiencing sign-in issues, please get in touch with your school for assistance.)
If you are having trouble registering, ensure that the information you are entering matches the information on file with your school. You may need to contact the HISD Help Desk (713-892-7378) if you still have problems. A representative of the Help Desk is available from 7:00 a.m. to 5:00 p.m., Monday through Friday.